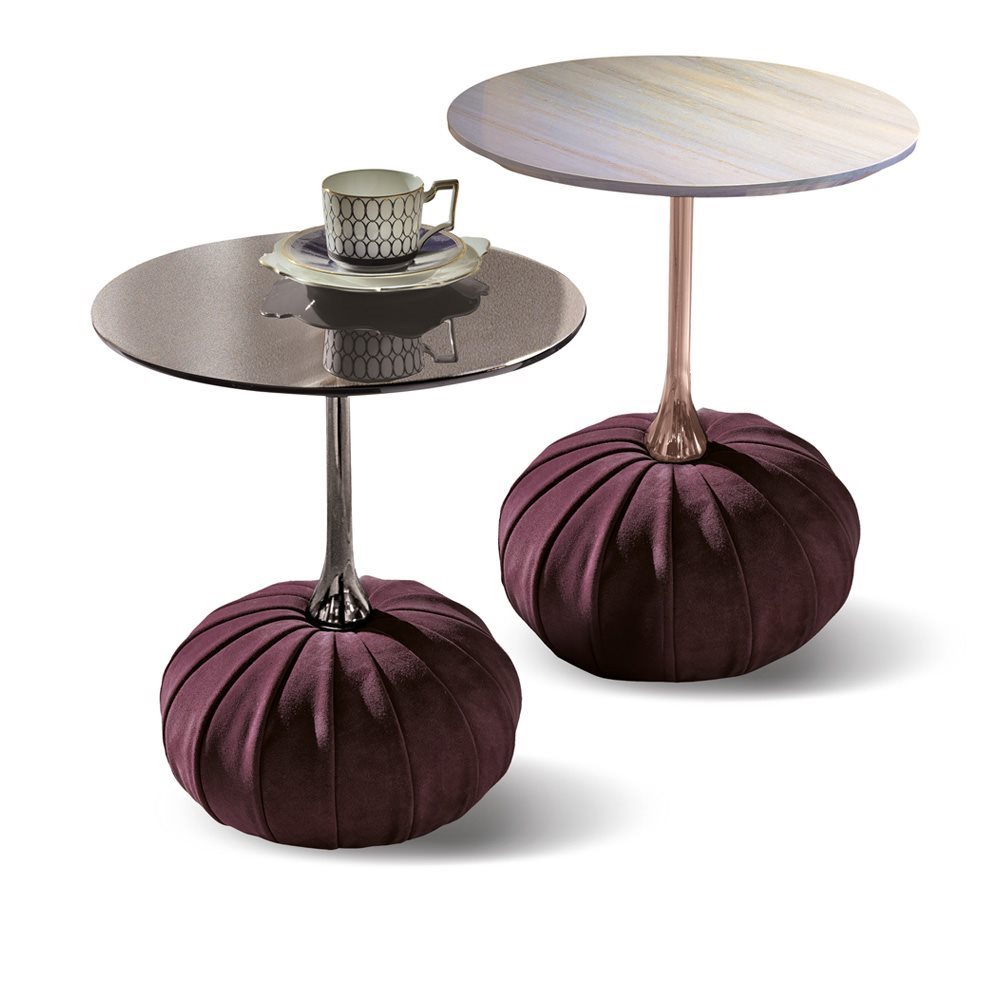 Small tables with central frame in turned metal.
Frame finishes: Satin nickel, bright shaded brown, BlackRose gold, bright light gold, matt Champagne gold, bright chrome, bright black chrome, matt satin bronze, bright pink gold, matt pink gold.
Top surface finish: as the structure, hand engraved cast brass, glossy/matt Maple, glossy/matt heat-treated Eucalyptus, glossy/matt Sycamore frisè, glossy/matt Ebony, glossy/matt Canaletto walnut, glossy walnut burl wood, Portoro marble, Azul Macauba marble, Sahara Noir marble (polyesterfinish), Dover White marble, Panda White marble, Guatemala Green marble, Corteccia marble, Port Saint Laurent marble, Red Levanto marble, Bardiglio Nuvolato marble, Elegant Brown marble, Shale Rose wood marble, Emperador Dark marble, Silver Wave marble, Agatha Black marble, Frappuccino marble, Calacatta marble, Fusion Light marble, Patagonia marble, Explosion Blu marble, Fusion Multicolor marble, Juliet quartz marble, Calcite Azul marble, Azul Macauba marble, Portoro marble, Red onyx.
The base hasa wood and metal structure covered in high density polyurethane foam. It is covered in leather or in fabric from the catalogue.
Available with tufted "Capitonné" stitching with plain coloured buttons or Swarovski crystal buttons, or with radiating folds around the circumference.
Covers are not removable.