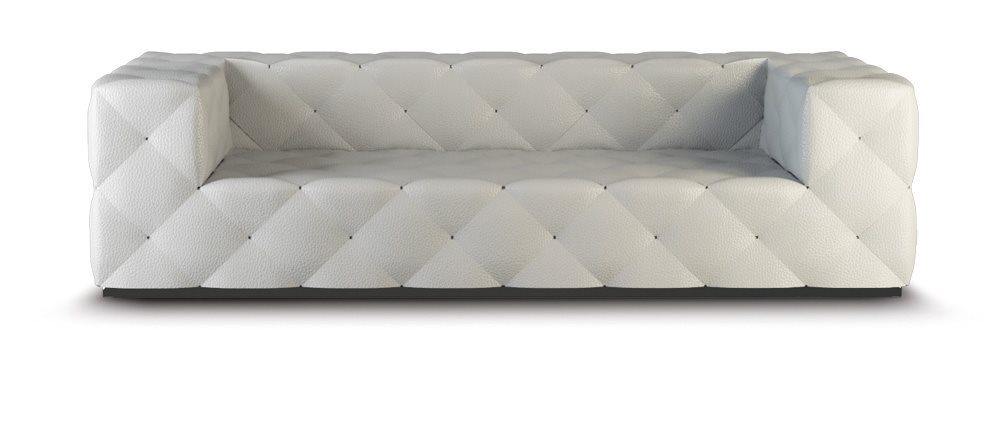 Load-bearing pine structure, covered with extremely high-density polyurethane foam in different thicknesses. Leather and fabric upholstery bonded with Dacron and assembled with "Capitonné" finish with buttons covered with the same material as the upholstery, or, alternatively, with "Swarovski" crystal buttons.
The collection is made with double seat depth.
The Must series features a wide selection of elements in addition to a small table and a console:
- Square small table in wood from the catalogue with top in marble or backlit onyx with a metal frame.
- Console with metal structure and columns finished like the structure or covered in leather and horizontal surfaces in wood, mirror, or marble from the catalogue.
All sofas and end units can have the traditional high armrest, or a low version, on one or both sides to create pleasant volumes. The new Isola element, combined with the various available chairs, can create an array of furnishing solutions.
Bases can be finished in bronze or black powder coating, or chromed in the following finishes: Satin nickel, bright shaded brown, bright light gold, matt Champagne gold, bright chrome, bright black chrome, matt satin bronze, bright pink gold, matt pink gold, Black Rose gold.
Given the special manufacturing process, leather and fabric upholstery are not removable.